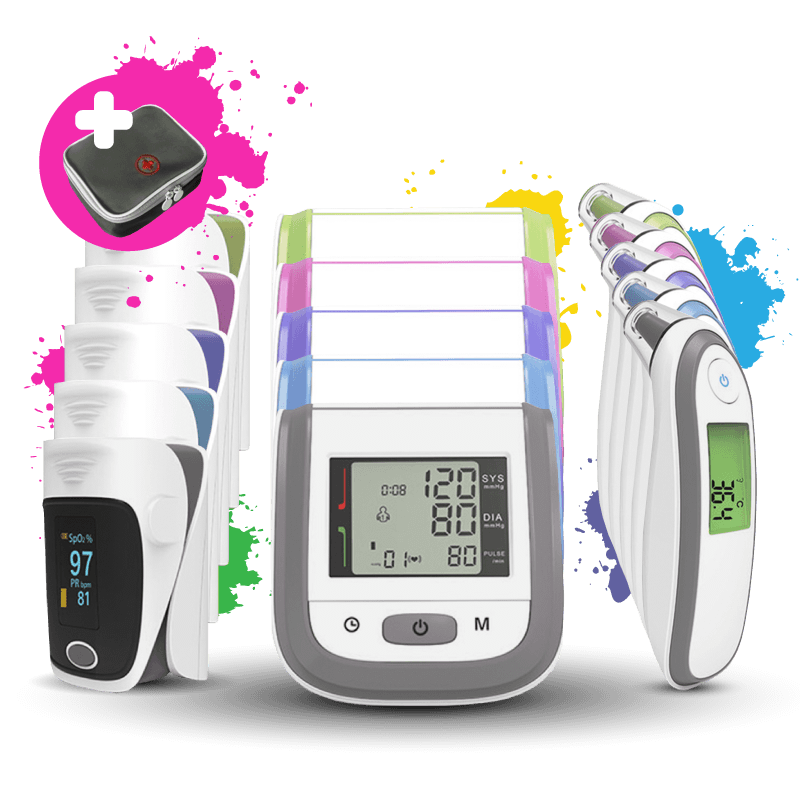 Colour Health Kit
Colour Health Kit is a medical kit designed with families in mind. It not only includes three medical instruments: the oximeter, thermometer and blood pressure monitor, but offers them in a variety of colors. Take care of your family with this kid-friendly and state-of-the-art home health kit.
BUY NOW
"Health is the most important thing. Although it often gets overshadowed by more pressing concerns like money or stress from work, it's something that you really appreciate after it's gone. Preventative medicine is the best way to take care of your family. By being mindful ahead of time, you'll avoid doctor's offices and hospital visits. But, how can you make sure that your family is healthy if you're not a doctor? HealthKit was developed by concerned parents for this very reason. It's an easy way to do check ups at home."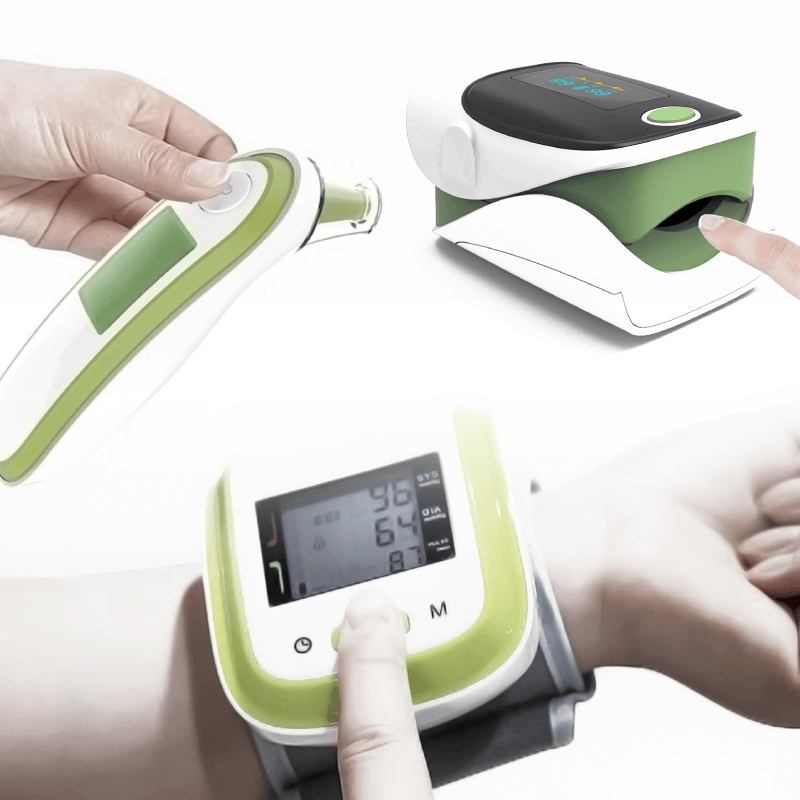 Features
Gauge blood pressure, temperature, blood oxygen levels and more!
Choose between five different kits according to the your personality or that of your family, because healthy can be kid-friendly!
Avoid unnecessary health scares or unexpected visits to the doctor. Take care of your health and the health of your loved ones.
The oximeter, a small machine that checks the levels of oxygen saturation in the blood, scans the finger for a painless check on blood oxygen levels.
The thermometer checks for a fever in two ways, through the ear and on the forehead, for the most accurate results.
The blood pressure monitor scans the wrist to provide both the systolic and diastolic numbers. It's more accurate and comfortable than traditional counting and arm pump methods.

Es justo lo que estaba buscando, con la vida que llevamos hoy en día es la herramienta perfecta para controlar tu salud y evitar que sea demasiado tarde!!

Funciona perfectamente. Muy sencillo de usar y tiene todo lo necesario para monitorizar perfectamente tu salud y la de los tuyos. Desde que lo tengo yo y mi familia vivimos más tranquilos!